It's been over 12 months of lockdowns and quarantines. Sometimes it feels like life is on a Ground Hog Day Loop, especially for those who have been un/under-employed through the pandemic. When days start to blur together, it feels good to look forward to a celebration. We want to share some fun 4/20 stoner tattoos that our artists have done over the years as our way of joining in on the fun.
Also, check out our Instagram for any promotions that might be running!
Happy 4/20 to medical marijuana patients, casual smokers, cannabis rights advocates, cannabis chefs, stoners, and everyone in between! We hope you have a safe, relaxing, enjoyable 4/20 however you celebrate.
Stoner Tattoos Inspiration
Here are a few of the many stoner tattoos and weed tattoos our artists have created over the years! Maybe it will spark an idea for your next tattoo!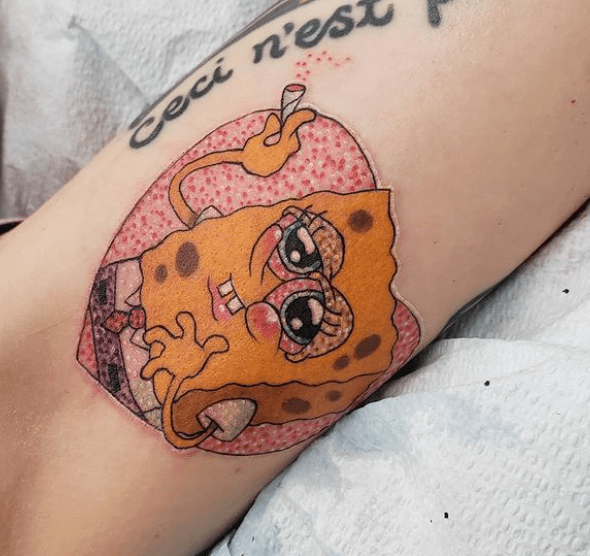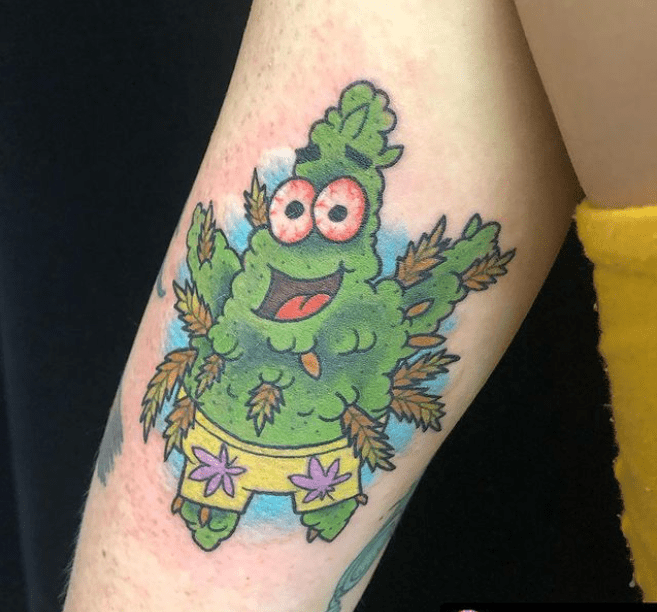 Legalize It
Cannabis Culture isn't just stoned cartoon character tattoos and losing lighters, it's also about increasing access for people who need cannabis for their health, wellness, and/or leisure. This can include destigmatizing conversations around alternate medicines and advocate for legislation that makes people's lives more fair and just.
If you're interested in learning more about access to medical marijuana, the Epilepsy Foundation of San Diego County has helpful information on access for people with seizures.
The War on Marijuana: In Black and White is an ACLU study that shows racial bias in the policing and sentencing of cannabis charges. For example, data from 2010 shows Black people are 3.73x more likely to be charged with marijuana possession than white people.
Celebrate the Spirit
No matter what you're doing for 4/20, you can celebrate the spirit of relaxation, fun, and community. Maybe throw a blanket down in the park and appreciate a different kind of leaf. Head to the beach with a fellow vaccinated pal. Watch a TV show that gives you that calm melted brain feeling. Get a snack and take a deep breath. But first, book that tattoo or tooth gem appointment!
More Than Broccoli
Our artists haven't just created stoner tattoos, they've also brought trippy fantasies to life. Check out these original pieces for some trippy tattoo inspiration.
Smile, It's 4/20
Wolf and Shadow Tattoo Collective [fka Diego Tattoo Gallery] also has Stay Flossy San Diego, San Diego's OG Tooth Gem Company at our shop. When you take off your mask from a responsible distance and flash your beautiful smile, why not have a dazzling gem to show off as well? Your Zoom video calls are just not the same without a gold stud, rainbow heart, or space alien gem lighting up the screen.
If your 4/20 dedication is strong, rock a weed leaf tooth gem (Guaranteed to make you 420% cooler).
Stay Safe and Have Fun!
Thank you for taking the time to celebrate with us and admire our artists' work. We love creating for our community and have enjoyed being open and seeing all your smiling eyes. We are lucky to have this little corner of the world where we can all be ourselves, have fun, and appreciate the art of tattooing.
Don't hesitate to reach out to us with any questions. We love hearing from you and hope you have a great High-Holiday!