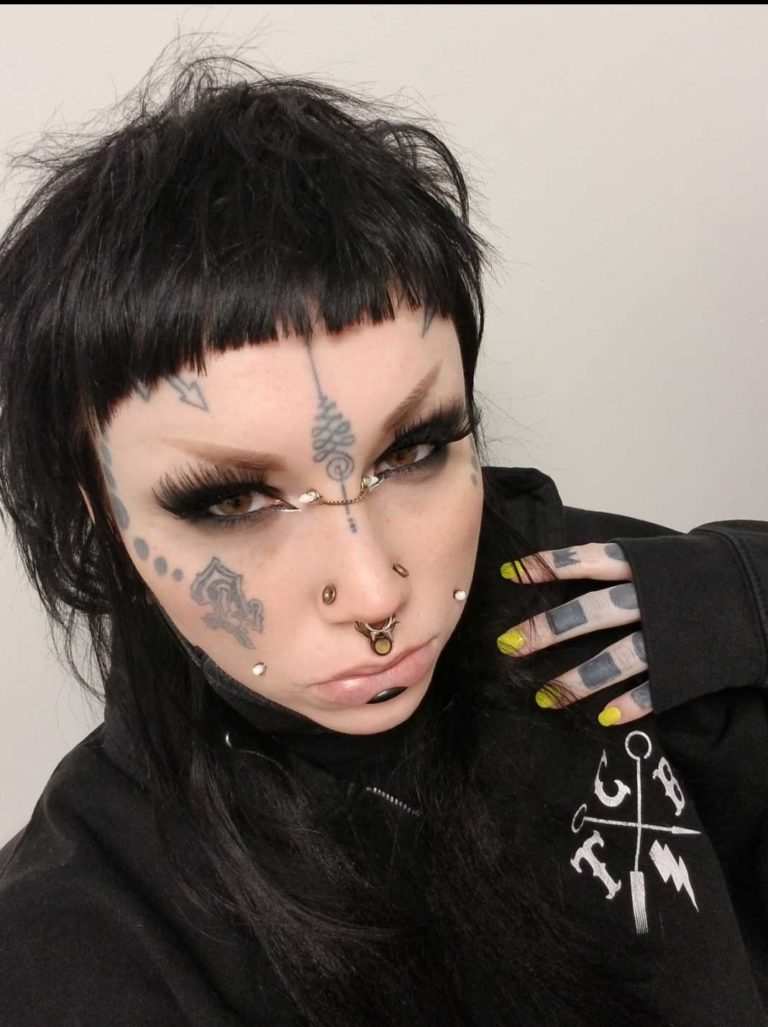 Interested in getting a tattoo by Rocky? Submit a request for consult below, call the shop to schedule an appointment, or reach out on Instagram.
View Rocky's Portfolio and contact form below.
Talk about your Tattoo Ideas with Rocky!
Get to Know Rocky:
What made you want to be a tattoo artist?
Just an out-of-place farm kid in the country… I knew I had to have a career in art when I was a kid, and when i was 15 I saw my first reality tattoo program and fell in love.
What's your background?
I began as a professional piercer in the only body piercing shop in my hometown in Virginia, and I got my foot in the door to have a career in body art. After a long and arduous apprenticeship in tattooing, I really began to learn when I left Virginia and joined a crew in a shop in California, where I had more support and knowledge from my peers.
What styles do you specialize in or prefer to work on?
I love a lot of different styles and imagery in tattooing and I love to dip into new things, but my real passion lies in Japanese pop culture, anime, manga and cartoons!
My goal is to ultimately gain the respect of my peers and clients, hoping to change lives for the better and spread my love of art.
Are there any requests that you turn down?
I will not tattoo hate symbology or imagery of any kind, whether stemming from racism, sexism, homophobia, etc. If there is a tattoo that I don't feel I can perform and produce at a high quality, I will do my research to recommend an artist that can.
How do you work with your clients?
I try to give my clients a safe and comfortable experience where they are taken seriously but are also having fun.
Who is your ideal client?
My ideal client is one with an open mind and an open heart.
Do you have advice for first timers?
Relax!
What makes Diego Tattoo Studio the best tattoo shop in San Diego?
Diego Tattoo is a safe and friendly shop that has respect for both the artists and the clients.
Have any favorite spots in San Diego to share?
My favorite spot in San Diego is the tide-pools on the caves in La Jolla.
Where do we find you on social media?
Check out my past work on my Instagram page  – @rockyhowetattoo