Beware! Wolf and Shadow Tattoo Collective [fka Diego Tattoo Gallery] has scary good Halloween Tattoo Specials this year. Missing out will haunt you for life.
October is here and our artists have felt the chill of inspiration. We have been busy conjuring original Halloween flash sheets for the spookiest of Halloween fans. Contact the artist directly to book an appointment. Hurry… before they vanish!
Cari has created multiple flash sheets with familiar faces. Pay homage to the classics by contacting Cari to book.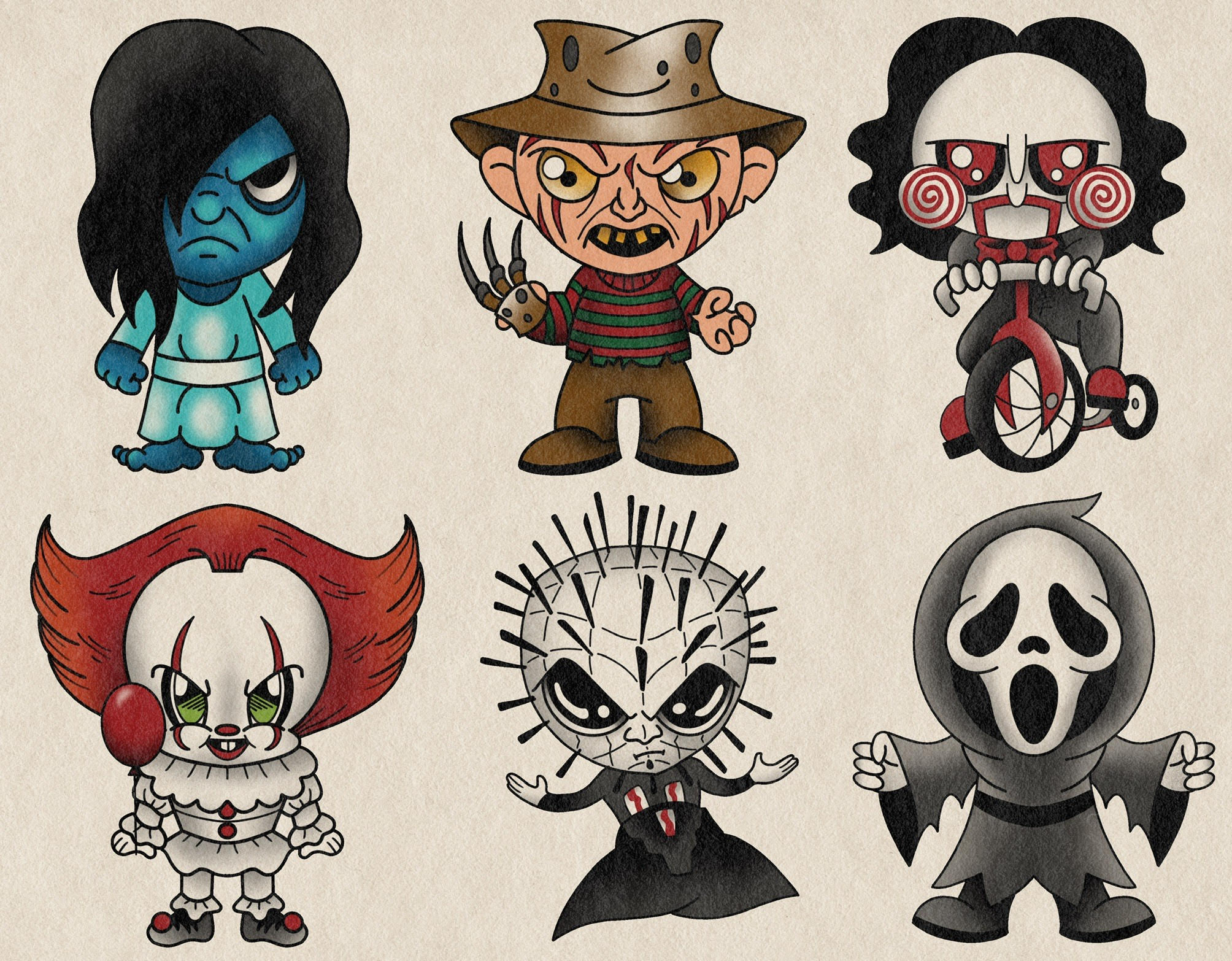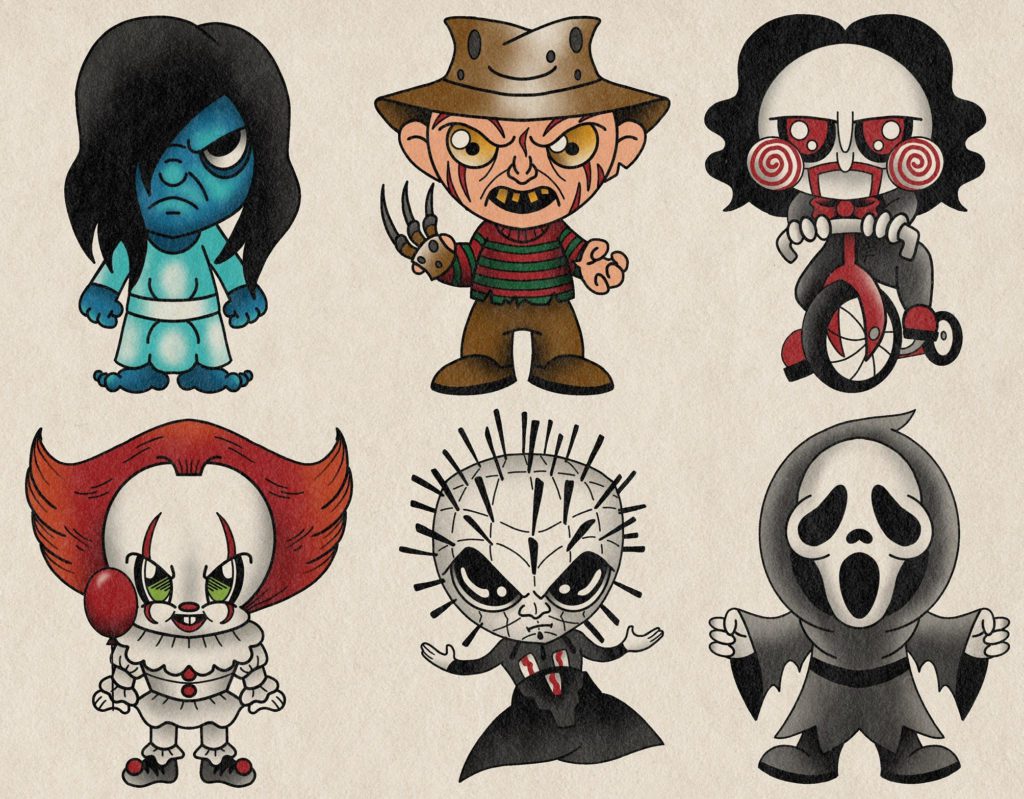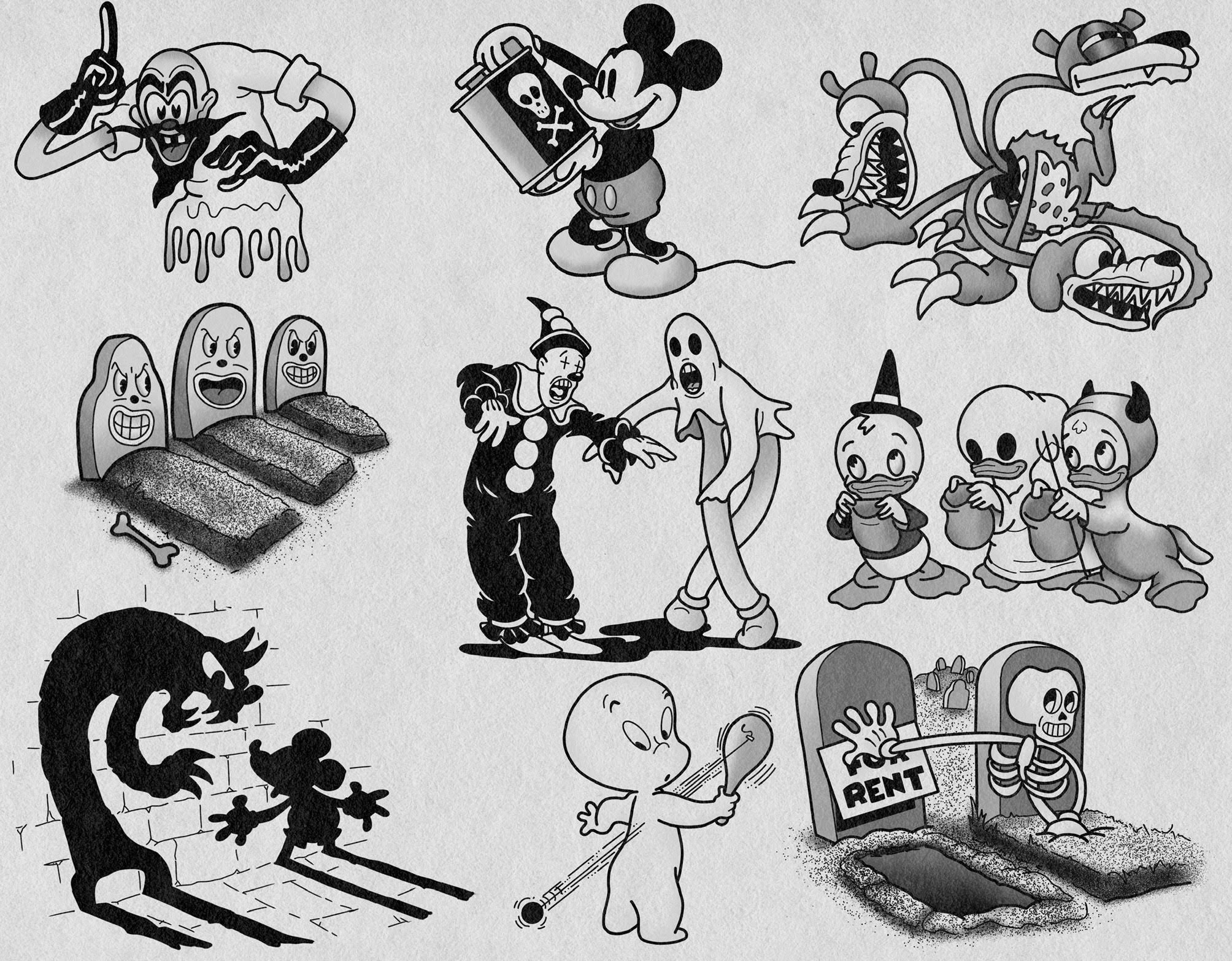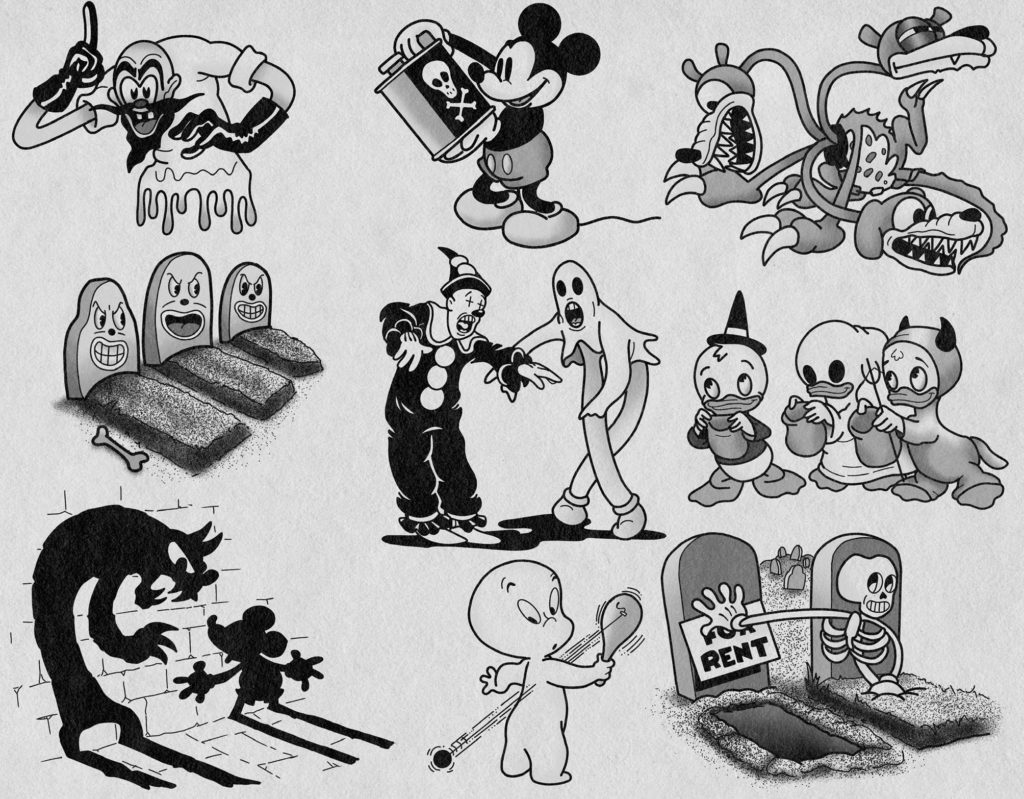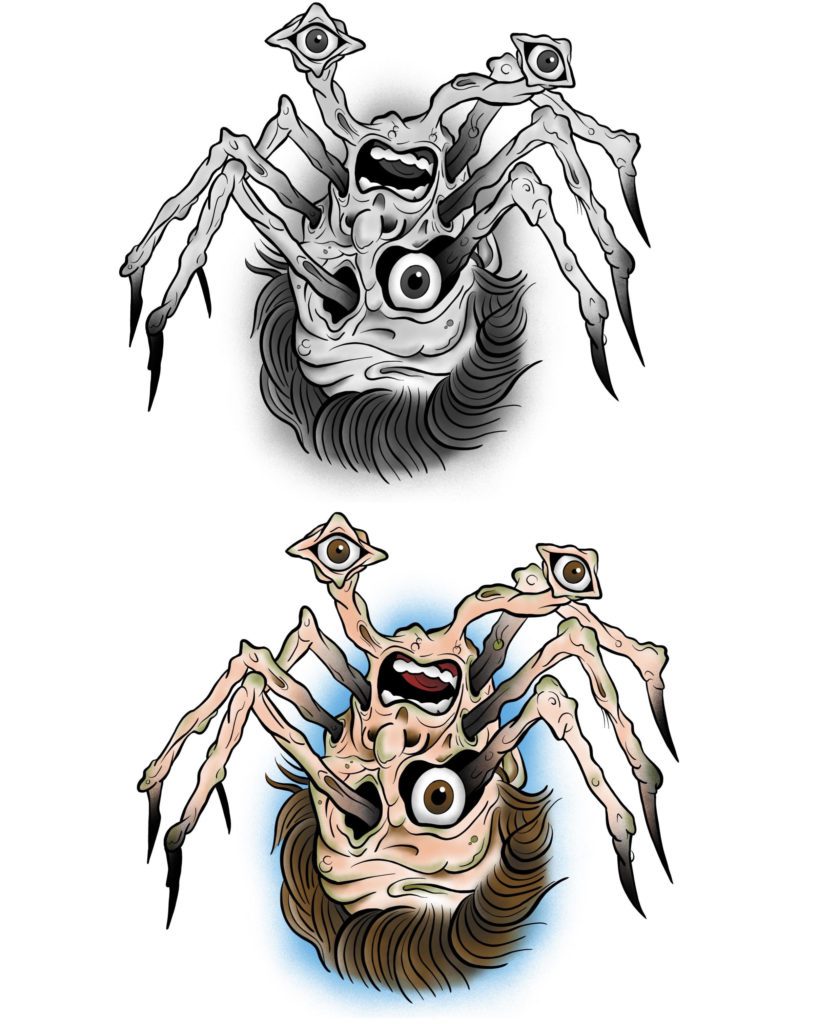 John Carpenter's The Thing. Cari wants to tattoo all forms of The Thing to celebrate its nightmarish brilliance.
Movie monsters are iconic and unforgettable. Kris is offering 31% off these designs on select dates. October 31st has already filled up; Contact Kris about Nov 1-3rd availability on these classic movie monster Halloween tattoos!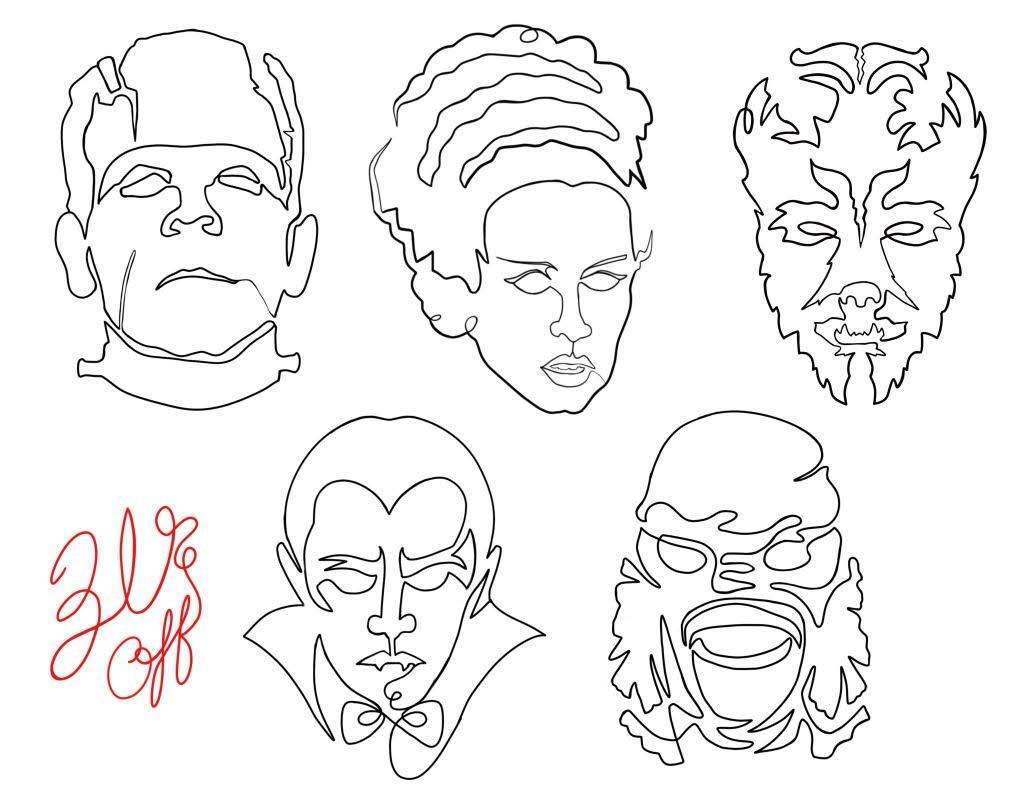 Madison has created flash in their signature style to celebrate Halloween this year. These palm-sized pieces are only available to be tattooed from October 22-26; just in time to show it off on Halloween. Contact Madison for booking; tattoos can be in color or just black.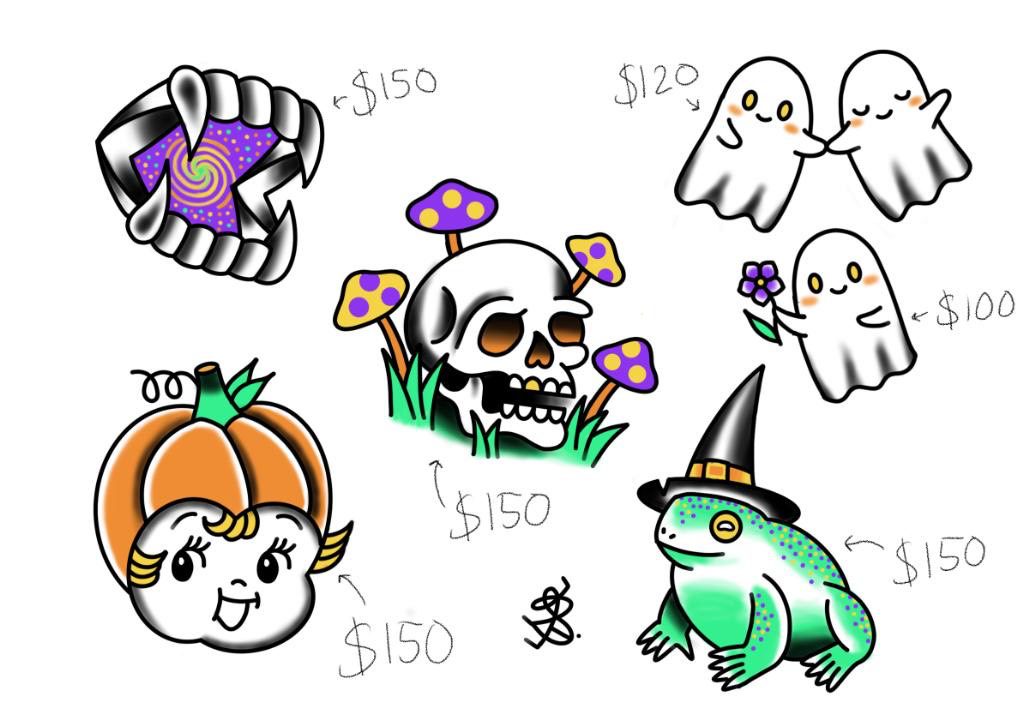 Mia has created morbidly realistic horror portraits. These menacing murderers are available to be tattooed for $500 each (4×7) on October 25, 26, and 29th only. Contact Mia for availability!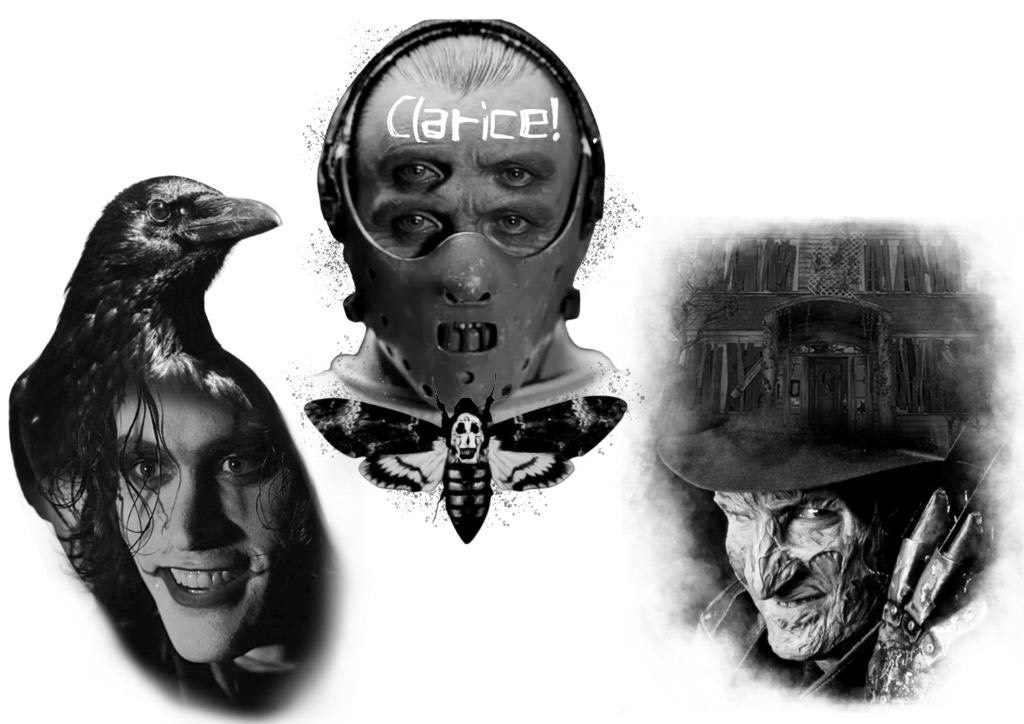 Throughout October, Clare is concocting magic potion tattoos. Contact Clare to choose your bubbly elixir. All tattoos will be 4-5 inches and cost $200 each.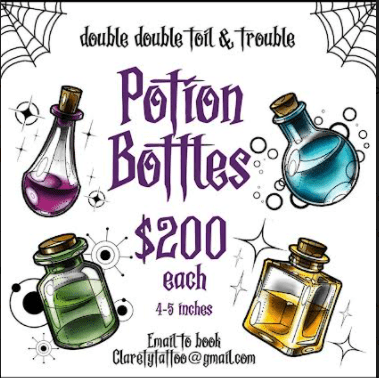 Trick-or-Treat Yourself to a Halloween Tattoo!
We are dying to celebrate spooky season with you at Wolf and Shadow Tattoo Collective [fka Diego Tattoo Gallery] this year.
If these flash sheets made your imagination run wild and you would like a custom Halloween tattoo, check out our artists' pages. Who knows, maybe one will pop out at you!
When you're done screaming, contact us.