They/Them
Interested in getting a tattoo by Lux? Submit a request for consult below, call the shop to schedule an appointment, or reach out to Lux on Instagram.
Talk about Tattoo Ideas with Lux!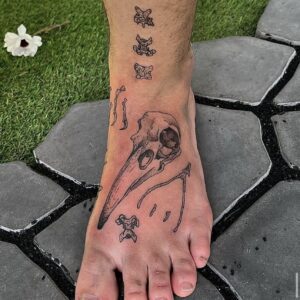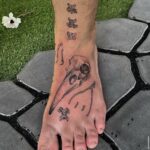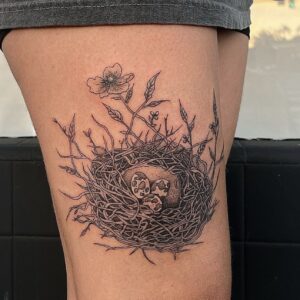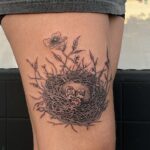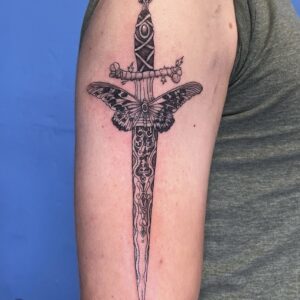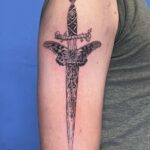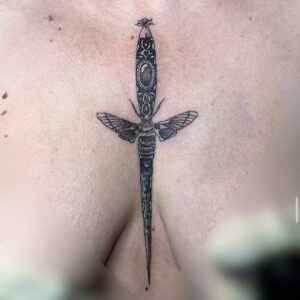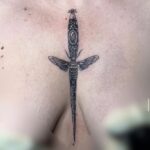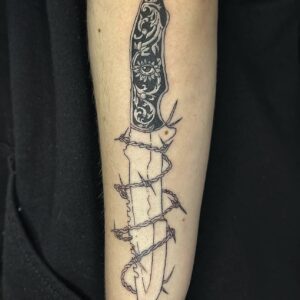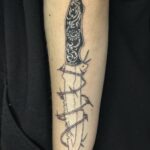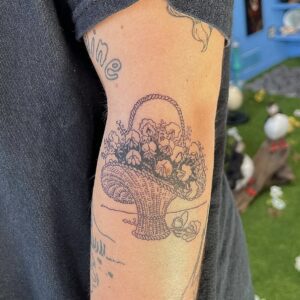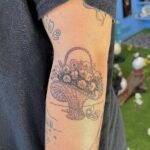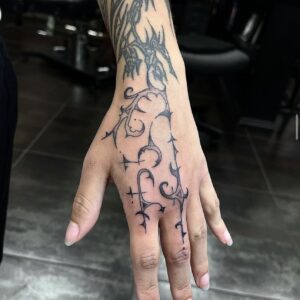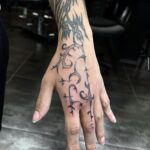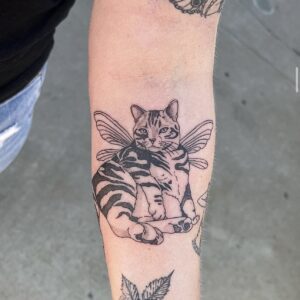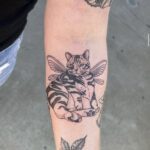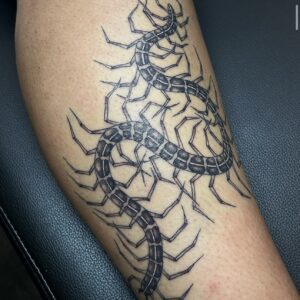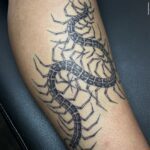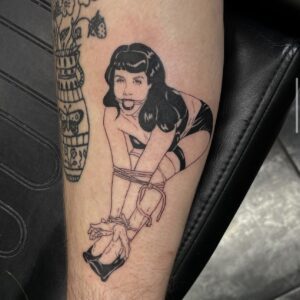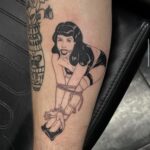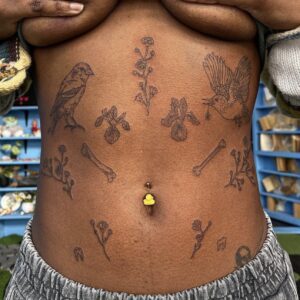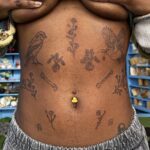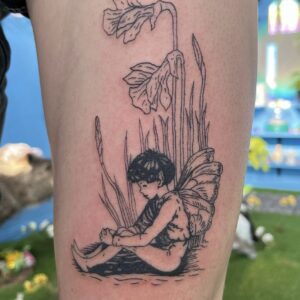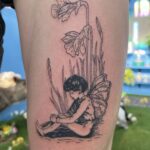 Get to Know Lux
What made you want to be a tattoo artist or when did you decide?I've always been interested in working as an artist, and as soon as I became of age to get tattooed, I began looking for apprenticeships and really enjoyed watching the process. I also have a 5 year old kid, so I needed to quickly find a source of income after graduating high school.
What's your background? How did you get started?
I'm 20 years old, self taught, and have been tattooing for just over a year. The first shop that took me on gave me the opportunity to grow and learn from my community in the space, and I've been working especially hard having the privilege to do so. I enjoy tattooing very much and see myself doing it for the rest of my life!
What styles do you specialize in or prefer to work on?
I specialize in fine line, black and grey tattooing. I love doing pieces that are semi-realistic but also have a whimsical element to them, almost always black and grey with whip shading and white highlights.
What are your tattoo goals? What kind of pieces do you love working on? What would you love to do more of?
My goal as a tattoo artist is to master whip shading and be able to do hyper realistic large-scale pieces. I would love to do more patchwork sleeves and concept art. I would also love to tattoo more people with darker skin tones and give them a comfortable experience.
Are there any tattoo requests you turn down?
I turn down requests that are other artist's designs, offensive symbols, coverups as I'm not experienced doing them, and some designs that just aren't my style.
How do you work with your clients?
I try my best to make the experience as comfortable as possible, taking my time while also informing my clients on anything they might have questions about. I always make sure they are 100% happy with their design before tattooing them.
Who's your ideal client?
My ideal client respects my work and my space. It's nice when my client knows what they want and understand how tattoo pricing works.
Do you have any advice for the first-timer?
Some advice I'd tell a first-time client is that they can ask me any and all questions they may have. I'd also let them know the pain almost always hurts less than they expect it to, but that we can also take as many breaks as they need.
How do we find you on Social Media?