He/Him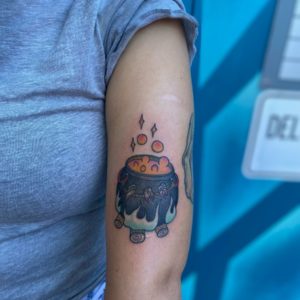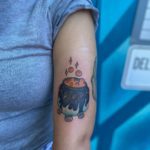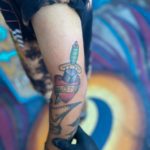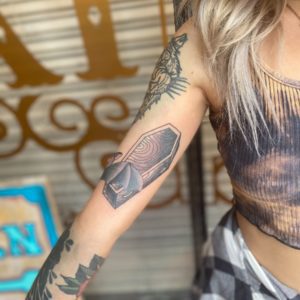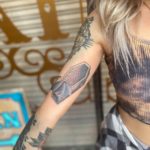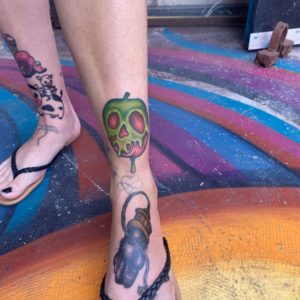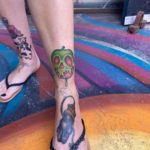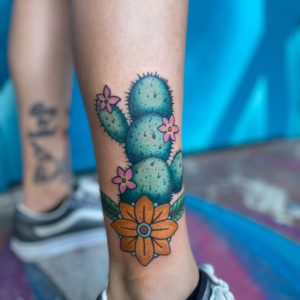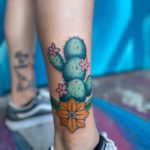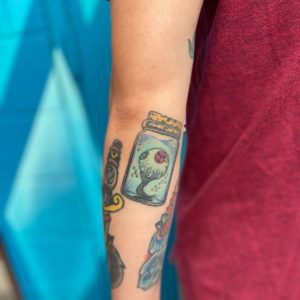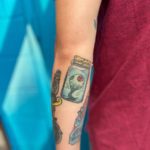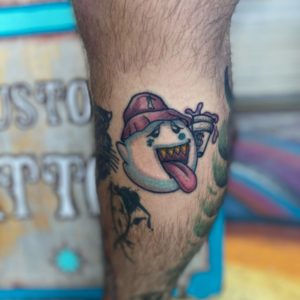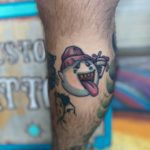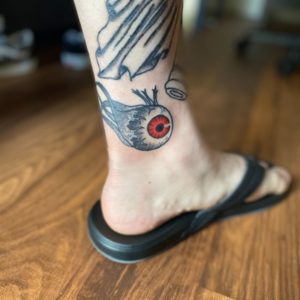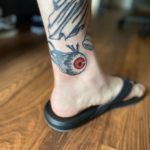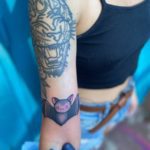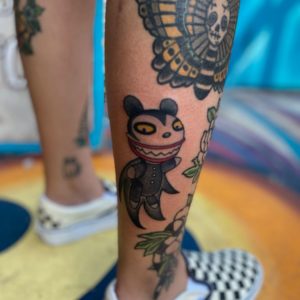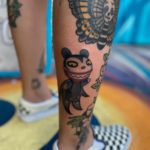 Talk about Tattoo Ideas with Brandon!
Get to Know Brandon:
What made you want to be a tattoo artist?
I started out wanting to be a tattoo artist after I realized how happy I was getting new tattoos, just seemed like a job where you get to do awesome stuff and meet rad people.
What's your background?
I started out by chance all together, an old co worker of mine had a tattoo set up he didn't want because he kept doing dumb stuff on his leg so he gave it to me, and my friends just started asking me to do stuff on em, and then I realized how much I really enjoyed doing tattoos.
What styles do you specialize in or prefer to work on?
I've always preferred black and grey work. I love crazy patterns, lady faces and art nouveau.
What kind of pieces do you love working on?
I prefer to do neo traditional style tattoos mainly as it is my personal preference of what i get tattooed on me.
Are there any requests that you turn down?
I'd turn down any realism tattoos, or lettering only tattoos
How do you work with your clients?
I work well with my clients, crack jokes and make sure they're happy through out their tattoo experience.
Who is your ideal client?
My ideal client id say would be just anyone who is easy to work with, I like being able to voice ideas and try and work together to come up with something everyone is happy to have had done on them and I'm happy to do as well
How do we find you on social media?
My Instagram is @brandxn_seven and my Facebook is Brandon Seven