She/Her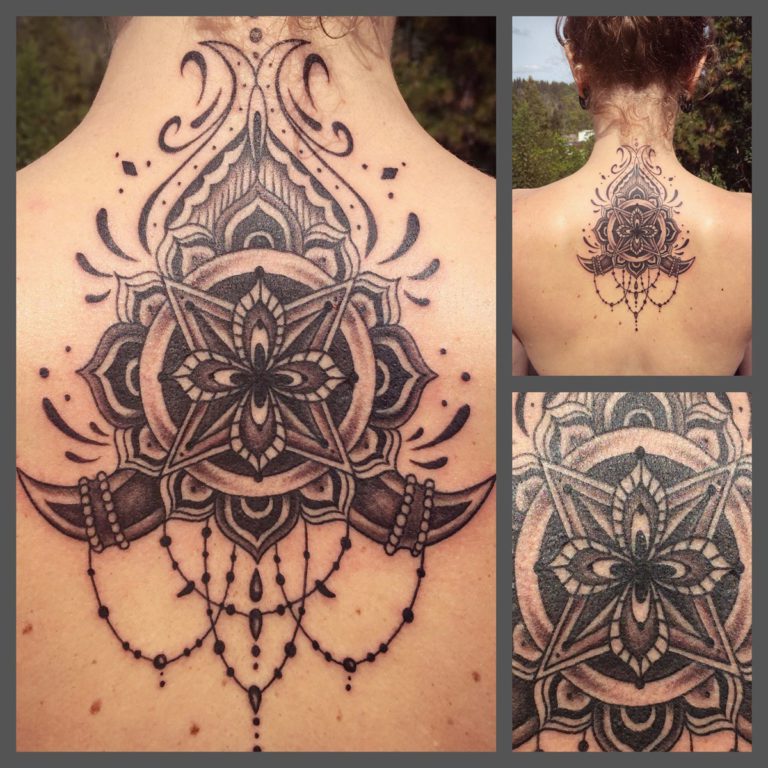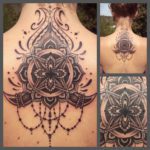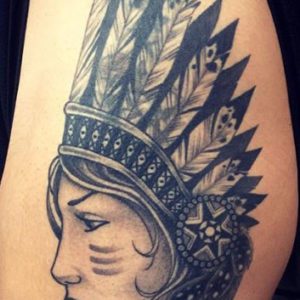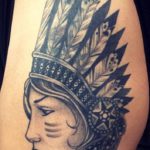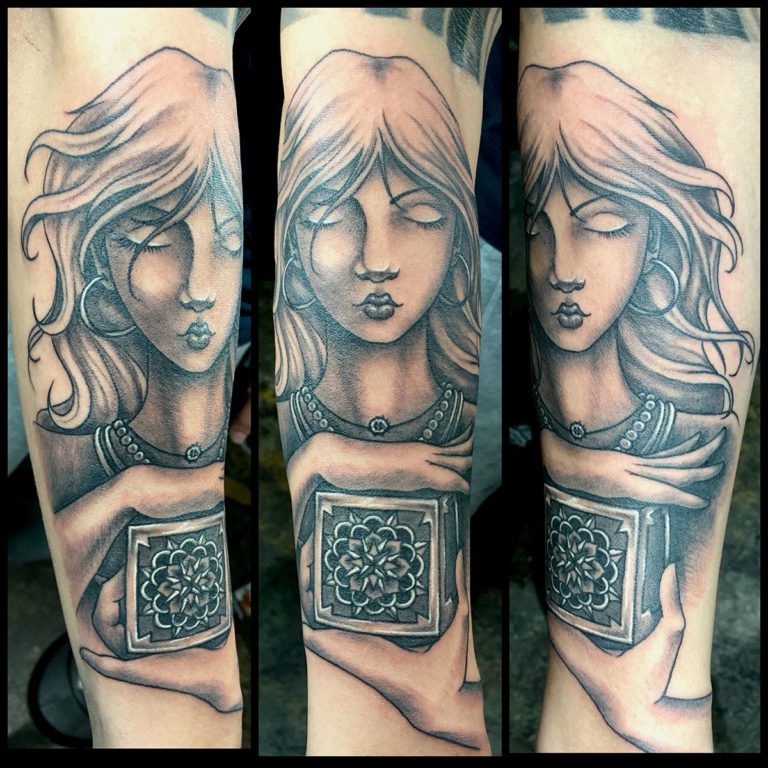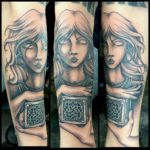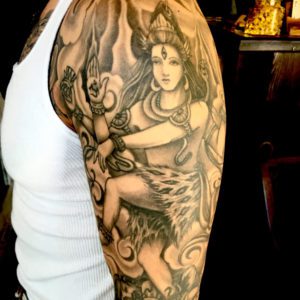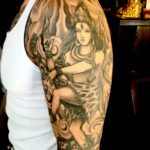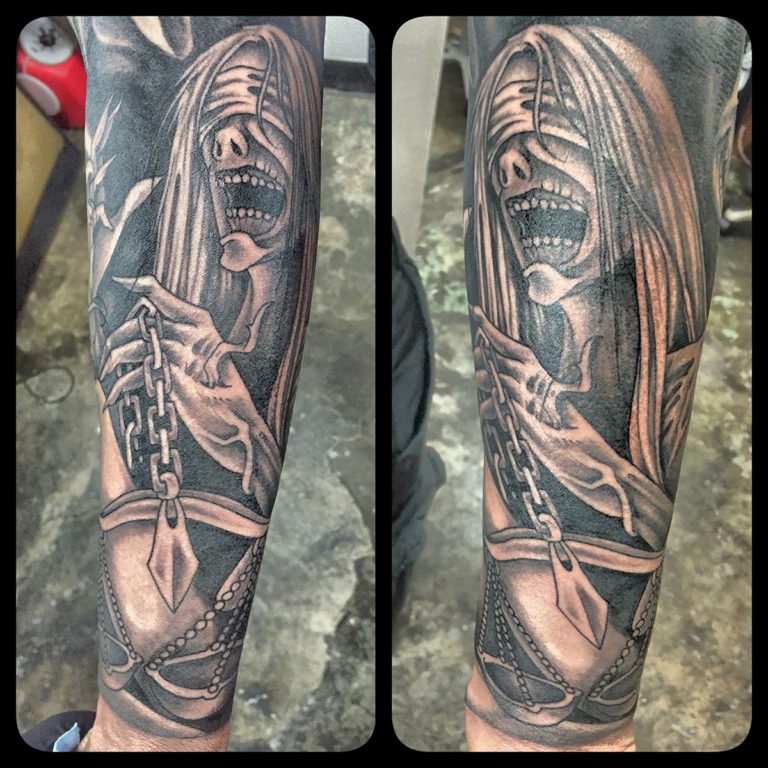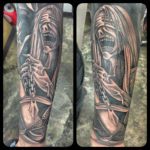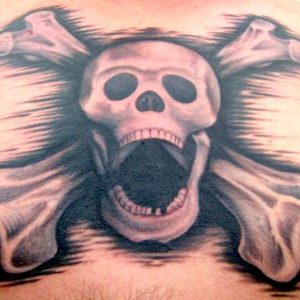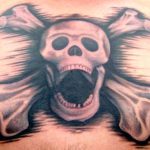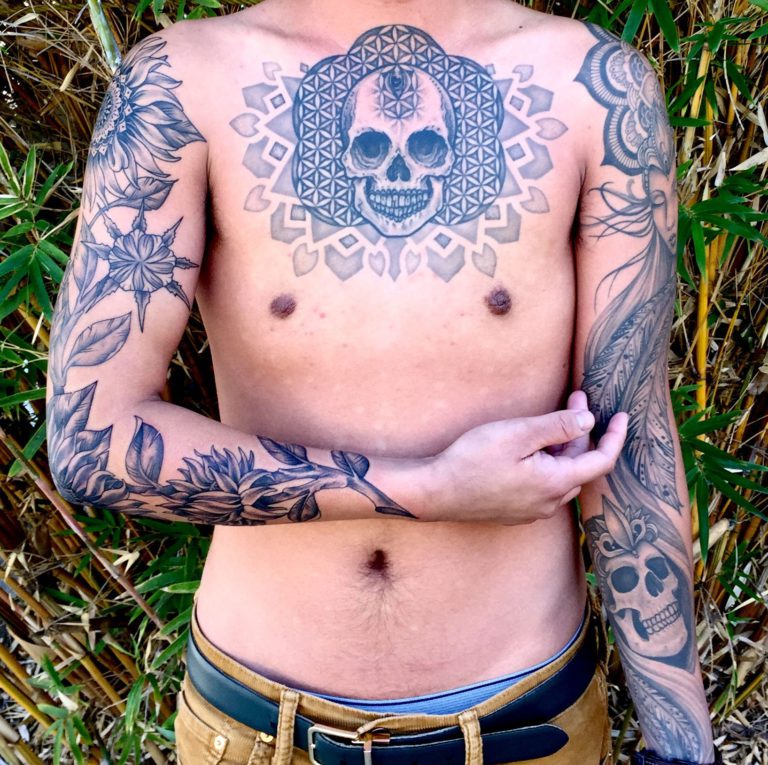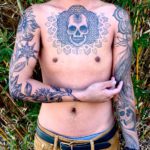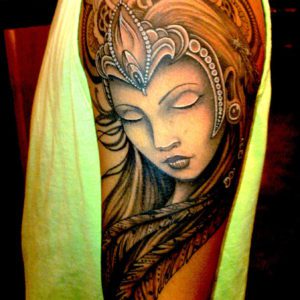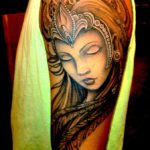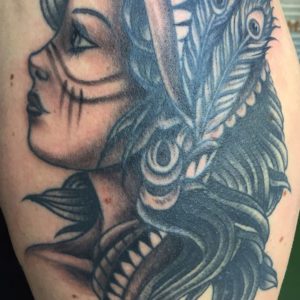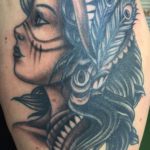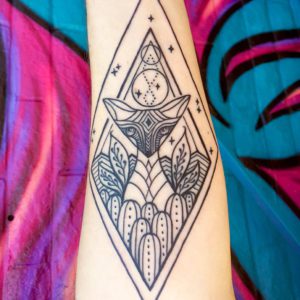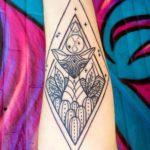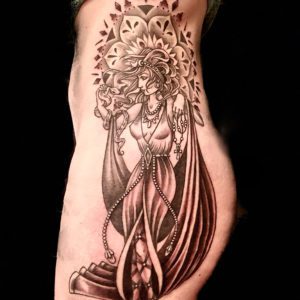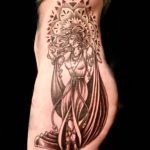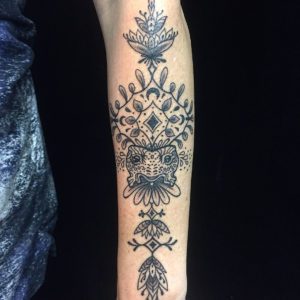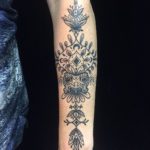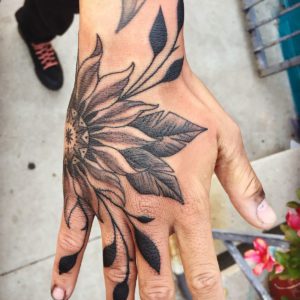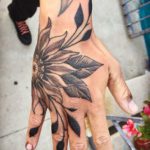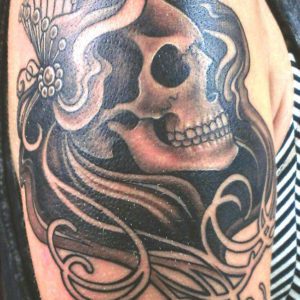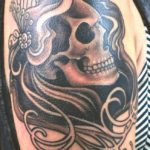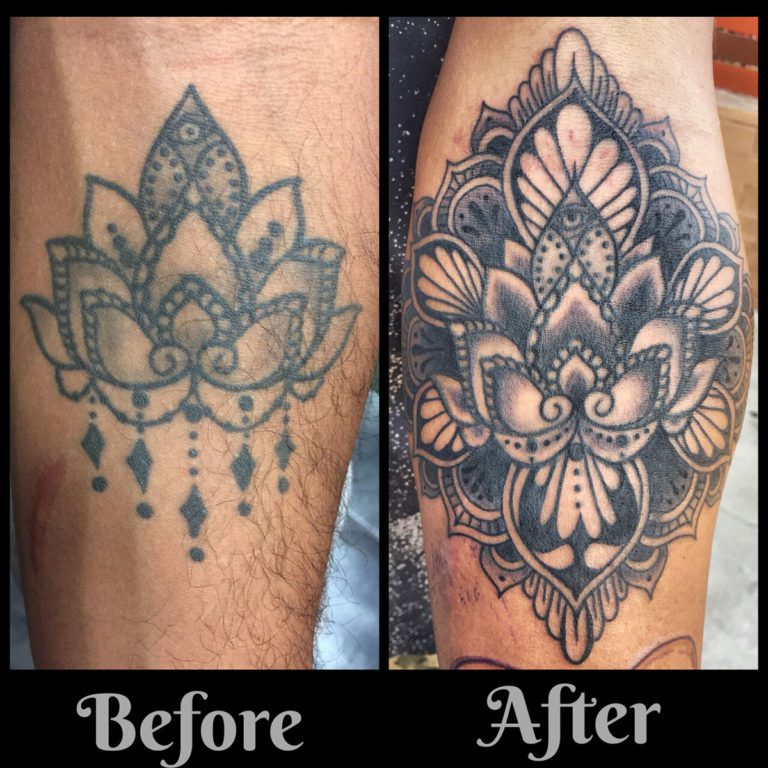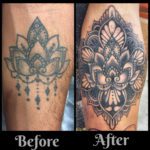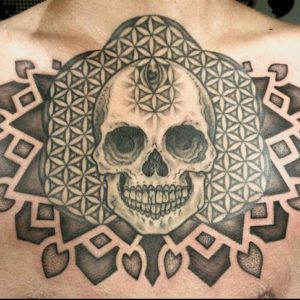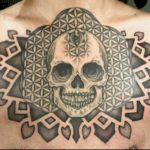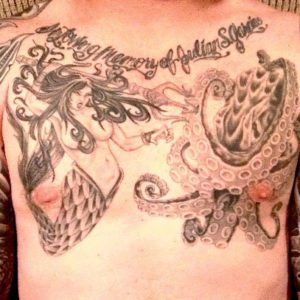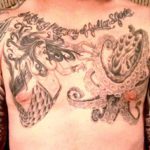 Talk about Tattoo Ideas with Beth!
Even if you've never met Beth, you've probably seen her beautiful murals. Although she prefers black and grey tattoo work, she's no stranger to color or wild patterns. Beth's skills really shine in pieces that accentuate the wearer's body.
If this is your first tattoo, you're in good hands—Beth has been drawing on people for over 20 years. Not sure if Beth's style is the best fit? Don't worry, she would rather see you work with the right artist and love your new tattoo than take your money. Come in or send an email and if Beth feels your request could be done better by another Wolf and Shadow Tattoo Collective artist, she'll make the introduction for you.
Interested in getting a tattoo by Beth? Submit a request for consult below, call the shop to schedule an appointment, or reach out the Beth on Facebook or Instagram.
Get to Know Beth:
What made you want to be a tattoo artist?
I've wanted to be a tattoo artist ever since I was 9 years old. As soon as I saw musicians on MTV with tattoos, I knew it was for me. I'm lucky enough to have become what I wanted to be when I grew up.
What's your background?
I was accepted for a tattoo apprenticeship at 19 and have been drawing on people for 20 years now.
What styles do you specialize in or prefer to work on?
I've always preferred black and grey work. I love crazy patterns, lady faces and art nouveau.
What kind of pieces do you love working on?
I enjoy tattooing pieces that accentuate the body. My favorite subject matter relates to anything that lives in the sea, naked ladies, or a combination of the two.
Are there any requests that you turn down?
Yes—a piece that I feel could be done better by another artist.
How do you work with your clients?
Before we tattoo, I prefer a one-on-one consultation where we sit down together and talk about your ideas. This allows me to get to know you a bit and will help me draw your design. If you don't nearby, or if it's a simple image, the process can be handled by email.
Who is your ideal client?
Andre the Giant
Do you have advice for first timers?
Relax and have fun! It may be your first time, but it's not mine. You're in good hands.
What makes Diego Tattoo Studio the best tattoo shop in San Diego?
The owners! The artists! The atmosphere! You've never seen a shop like this. Oh, and the murals out front are pretty cool, too.
How do we find you on social media?
IG – @bethemmerich
FB – Beth Emmerich