She/Her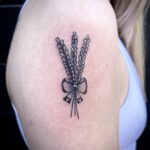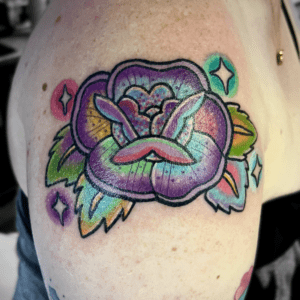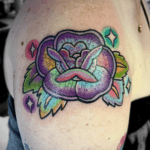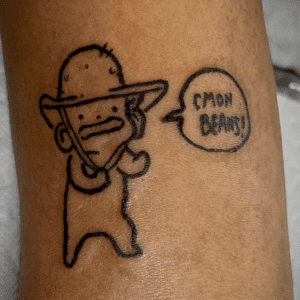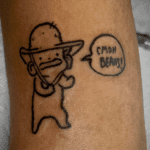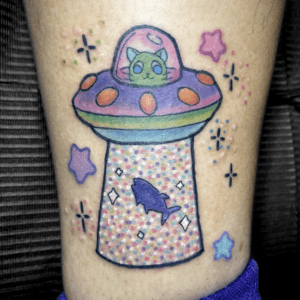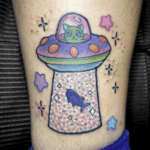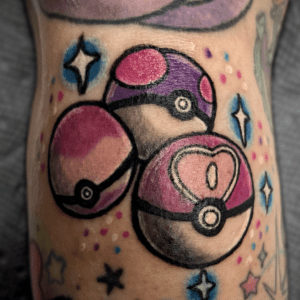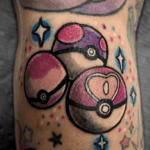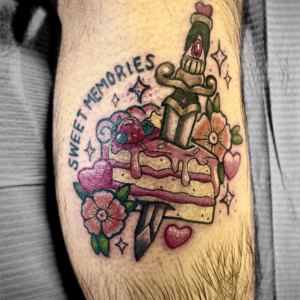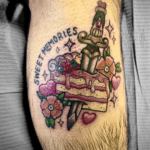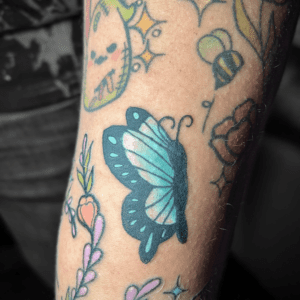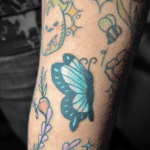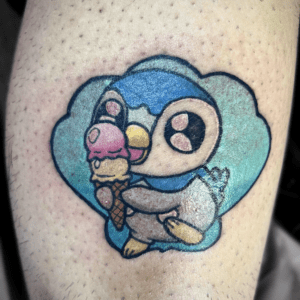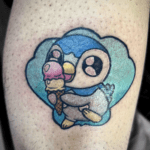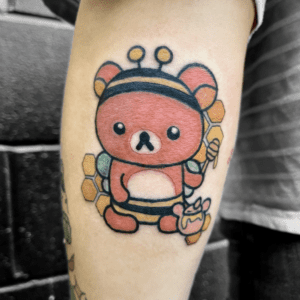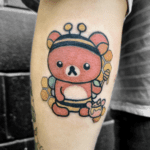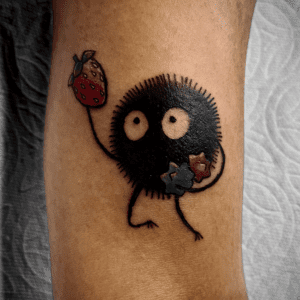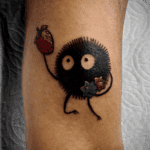 Talk about Tattoo Ideas with Annie
What made you want to be a tattoo artist or when did you decide?
I always knew I wanted to be an artist since I was a kid, but I never knew what kind. Growing up
an Asian American millennial, I used to embarrassingly think the tattoo world usually meant
things like Sailor Jerry, LA Ink, and then getting disowned by my strict parents if I ever got one. It
wasn't until I saw contemporary art and pop culture being translated to skin did I learn there
were more styles to tattoos that I had in common with, since these were already things I'd paint
or draw in my hobby. I didn't give tattooing a serious thought again until my tattoo artist (who
became my mentor) suggested it would be a great fit for me during my career change.
What's your background? How did you get started?
My first career was in Culinary and Pastry for 7 years before eventually deciding to go back to
school. In the midst of switching careers and getting my Graphic Design degree, I've been a
regular client to my tattoo artist for 2 years and she had seen some of the art I did for my
program. It was during this time she scouted me out and offered me an apprenticeship.
What styles do you specialize in or prefer to work on?
I specialize in bright, colorful, cute (or kawaii) style tattoos. I'd prefer tattooing subjects relative
to anything girly, magical, fairytale, pastel goth, pop/geek-culture, and animation-based.
What are your tattoo goals? What kind of pieces do you love working on? What would you love
to do more of?
My long term goal would be to branch out and try more complex styles of art, such as realism,
using delicate fine liners, replicating paint brush strokes, typography, or exploring color
techniques like watercoloring. I'd love to do more large scale pieces that need multiple sessions.
Instead of a small 1 or 2 hour tattoo design, I'd love to do more pieces that would take 6 or more
hours.
Are there any tattoo requests you turn down?
As of right now, since I do not have much experience in these areas I would unfortunately turn
down any requests that are relative to portraiture, hyper-realism, and calligraphy script.
How do you work with your clients?
I like to be personal and speak with and get to know my clients the way I would be meeting a
friend. I feel that tattooing is a practice that requires equal trust between both parties, so it is
important to me that my clients can connect with and feel comfortable around me.
Who's your ideal client?
My ideal client would be somebody who can communicate thoroughly with what they'd like from
me or let me know what I can do to accommodate their needs. I'd prefer to clear any
misunderstandings and make sure I can capture exactly what my client expects from me.
Do you have any advice for the first-timer?
For a first-time tattoo, please ensure you're hydrated and eaten before arriving, or bring a light
snack! Arrive in comfortable clothing suitable for the area getting tattooed. Feel free to bring a friend for moral support if that would help too, or something to hold on to if you're nervous 🙂 It
is perfectly okay to ask to take breaks!
Wolf and Shadow (aka Diego) Tattoo is an all-inclusive safe space that makes it the very best in
San Diego! I love that all the artists offer their very own different art styles unique to them alone
and how especially welcoming everybody is.
What's your favorite Local San Diego destination?
As a foodie, I've always loved exploring around the Convoy district and trying all sorts of cuisine
or dessert. It's so convenient how all your Asian American needs are in one street, from the best
ramen you can get in San Diego to the cutest collectable you can't find anywhere but there.
How do we find you on Social Media?
You can find me on Instagram @StarLilyTattoo! In the near future, my website
www.starlilytattoo.com will be up and running soon too where I can start sharing my art prints and stickers!